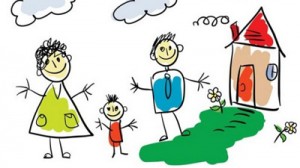 Tailored Programmes of Family Support (TPFS).   TPFS are individual programmes of support to meet the specific needs of the families, parents and children we work with in response to highlighted issues which impact on the children in the home.
The work plan for each family is designed to suit their individual needs and strengths. Examples of the types of activities involved in intensive family support are;
Weekly one to one therapeutic sessions with the children and or parents.
Facilitated family meetings.
Advocacy on behalf of the child and or family.
Group parenting programmes.
One to one Parent coaching in the home.
Budget skills.
Families engaged with an Tailored Programme of Family Support, may also be offered and prioritised for the other services available within Meath Springboard appropriate to their needs.
Families and staff in schools, health service provisions and other services can request a TPFS when completing our referral form;